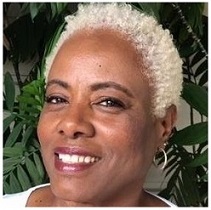 SHERRILL NICKERSON – ADMINISTRATIVE DIRECTOR and
MEDIATION PROGRAM COORDINATOR
South County
Sherrill Nickerson is a graduate of UCSB and has worked in the financial services industry for over 20 years. She also works in real estate as an executive assistant, and has volunteered with the Santa Barbara Rape Crisis Center, United Way, Girl Scouts and The Y. She completed CSC's mediation training in the Fall of 2014 and liked it so much she took it again in 2015. She has been working for CSC since Oct 2014 as Office and Intake Manager in Santa Barbara. She also conducts small claims court and community mediations and now coaches new intern volunteer mediators.
MARIA SEDA, RESTORATIVE JUSTICE COORDINATOR/FACILITATOR
North County
Maria Seda has a bachelor's degree in Sociology and a Minor in Business Administration from the InterAmerican University of San German, Puerto Rico. She has over 15 years' experience in the Private Sector (Property Management and Title Company).
Maria has 15 years' experience in the Non-profit sector with Big Brothers Big Sisters in Santa Maria where she was responsible for community outreach, recruiting and training of volunteers and mentees, and supervision of the matches. She has volunteered for the Alternative for Violence Project, the Santa Maria Airport Museum and has been a volunteer mediator with Conflict Solutions Center.
Maria is bi-lingual (English and Spanish). She is passionate about supporting her community. Maria loves church, dancing, yoga, reading and keeping current with what is going in her community to better serve those around her.